// Complementary Partnerships
We Build Working Relationships.
Our long-term collaborations allow our organization to best utilize other's expertise in specific fields. Working together helps us to better serve our clients by referring service providers who have consistently demonstrated that they excel at what they do.

// Residential & Commercial Security
Coggin Security Inc.
Myrtle Beach, SC
Coggin Security Inc. specializes in the design and installation of custom security systems, fire protection and detection monitoring, as well as audio and visual entertainment solutions. For over 25 years, Coggin Security has established their roots in the Grand Strand area and have taken pride in growing alongside all of the many successful businesses, developments, and neighborhoods that have accumulated in this great state that we call home.
// Digital Marketing Agency
GINGALLEY LLC
Myrtle Beach, SC
GINGALLEY is a web design and digital marketing agency based in Myrtle Beach – serving clients throughout the United States and globally. They specialize in creating custom websites and online marketing strategies for businesses of all sizes. As a team of experienced designers and marketers, GINGALLEY offers a full-range of services – including website design & hosting, graphic design, search engine optimization (SEO), social media marketing, email marketing, and printing services. Their aim is helping clients improve and increase their online presence, generate more leads, and grow their businesses via effective digital marketing.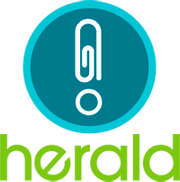 // Independent Office Supply Dealer
Herald Office Solutions
Myrtle Beach, SC
Herald Office Solutions is an independent office supply dealer with over 100 years of experience meeting the needs of businesses, institutions, and organizations of all sizes. The company offers a wide range of services from office supplies and furniture to interior design. Being an independent office products dealer, they are able to provide innovative solutions tailored to meet their clients' unique needs. With a friendly and knowledgeable customer service team, Herald Office Solutions is always ready to assist their clients.

// Voice and Data Communications
One Source Communications
Myrtle Beach, SC
One Source Communications has been providing voice and data communications consulting, design, and implementation to the business community along the Grand Strand and beyond since 1991. This company offers highly personalized and local support for all voice and data network needs. With an extensive carrier network, they bring the most efficient and cost-effective services to their clients. One Source Communications installs and services a wide variety of phone systems, network products, surveillance systems, and more.
// If your business needs comprehensive IT services
Let us know if we may help you!